Comprehensive Platform and Solutions. Adaptable to Your Needs.
Turing AI provides a comprehensive platform with award winning AI algorithms that connects with industry-leading cameras and robots to transform the video feeds into alerts and insights 24/7.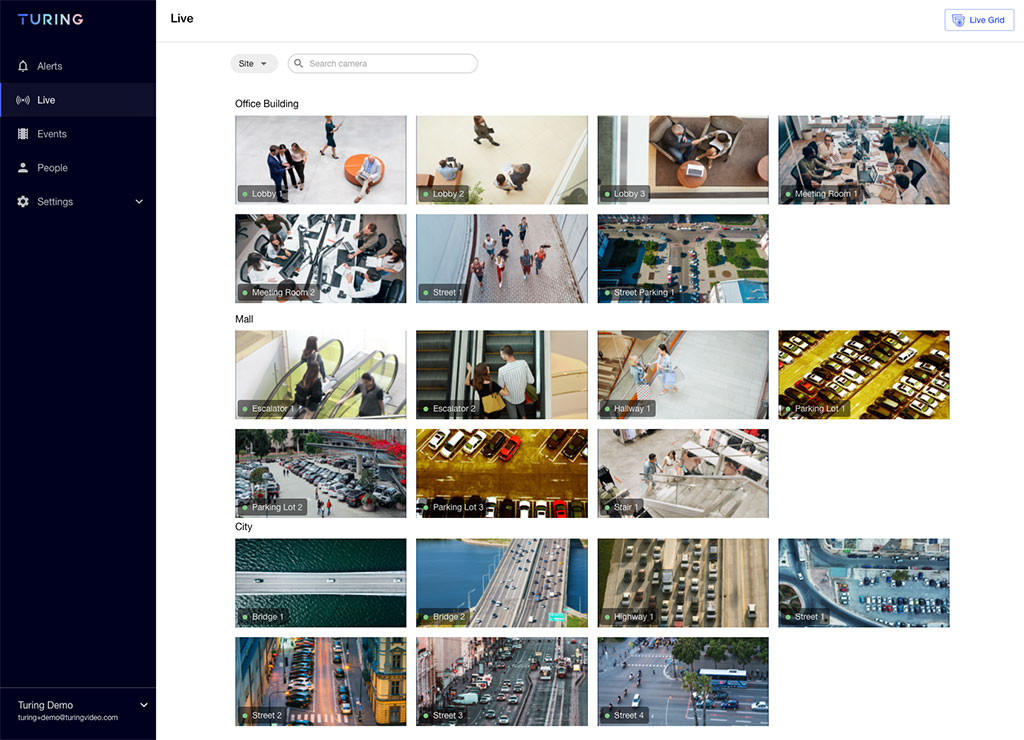 Turing AI provides alerts, sophisticated analytics, and search functionalities to guide your actions, real-time. We bring all of it into a simple, secure, reliable cloud platform to keep your employees safe, your facility secure and your operations efficient.
Albertsons Companies implements contactless temperature and health screening across all facilities
Deployed across
2,252 stores
Protecting 270,000
associates daily
"The health and safety of associates working in our facilities is a top priority, and the enhanced health screening process provides us with peace of mind while promoting a healthy workplace, ...,we are grateful for the support and partnership of Turing AI to deliver an effective, scalable solution."
Susan Morris
Chief Operations Officer, Albertsons Companies (NYSE: ACI)
One Powerful Platform, Limitless Scale
Using CV sensor data, the Turing AI platform organizes and parses the CV data to facilitate AI-driven insights that inform proactive business decisions, improving operational efficiency, safety and compliance. It's a platform designed for every facility operations management need.
Turing Gives You Peace of Mind
+
Sqft of Facility Space Monitored