24/7 Autonomous Patrol
Autonomous Self-Driving
Auto Docking and Self-Charging
Control remotely via mobile apps
Centralized monitoring
Advanced Safety Technology
State-of-the-art Obstacle Detection
Advanced Cliff Detection
Customizable Virtual Walls
Simple Mapping/Route Creation
Fast and Simple Facility Mapping
Store and Share Maps on the Cloud
Create Customizable Routes for Maps
Wide Array of Executable Tasks
Real-time Live Streaming, 360° Video and Recording
Air Purification / Sanitization
Gas Detection
Turing Gives You Peace of Mind
+
Sites Deployed Globally
+
Sq. ft. Facility Area Patrolled
°
Equipped with 360° HD camera
24/7
Autonomous patrol, self charge
this startup (Turing AI) is revolutionizing PropTech with security and operation automation
+
Automated Facility Operational Tasks
Learn More
JLL has partnered with Turing AI to bring this technology to the real estate and property management industries through a collaboration called AI Smart Eye powered by Turing Robot and TURING VISION®. Using a combination of artificial intelligence algorithms, video surveillance, and inspection robots, AI Smart Eye is able to detect potentially dangerous situations before they become actual problems.
"We believe that this new solution will provide property developers, owners, and property managers with an unparalleled real estate technology experience."
Y. Wang
Director of Property and Asset Management at JLL (NYSE: JLL)
Best-in-Class Technology
Turing Robot delivers the world's most affordable and advanced indoor patrolling robot available. Equipped with TOF Lidar with an effective range of 40m, 360° HD camera, wide field-of-view laser scanner, and optional environmental sensors/gas detection sensors, Turing AI's 24/7 Autonomous Patrol Robot will patrol routes and detect security violations and anomalies.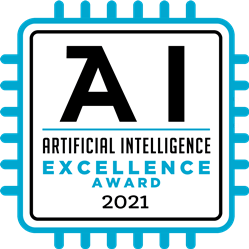 Trusted by 1,000+ Enterprise Customers